See how I repurposed a plant stand and patio furniture. The plant stand was turned into a side table. You can use these steps to update your own plant stand or patio furniture.
Repurposed Plant Stand and Patio Furniture
First I washed the plant stand to clean off any dirt that was on it. Then I scrubbed it with a Steel Wool Pad (mine came from the Dollar Tree) to remove any loose paint and rust.
After all the water had dried, I used Rustoleum Metallic Brilliant Metal Finish to paint the stand. I let the paint dry 24 hours.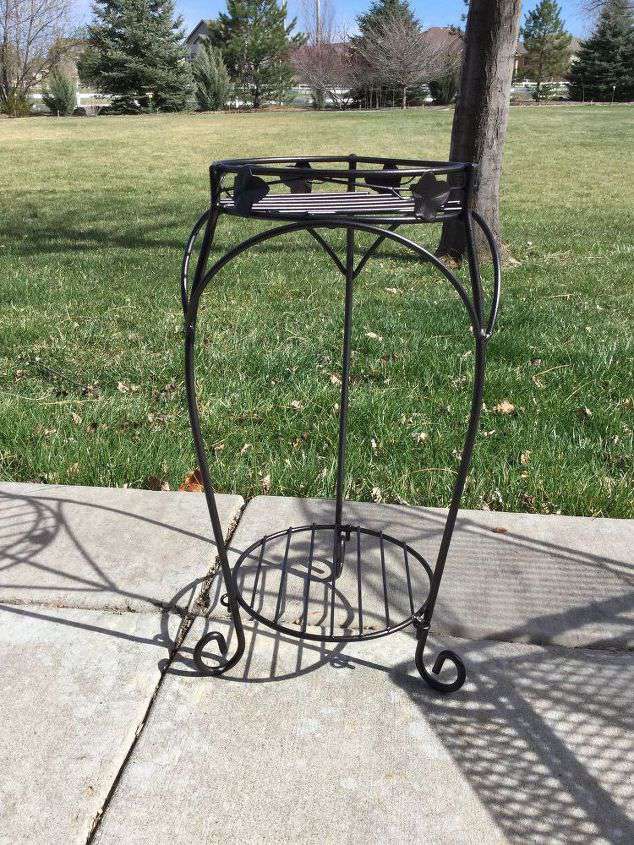 I found a glass cutting board at the Dollar Tree and knew it would fit perfect in the plant stand.
I bought one for the top and one for the bottom shelves.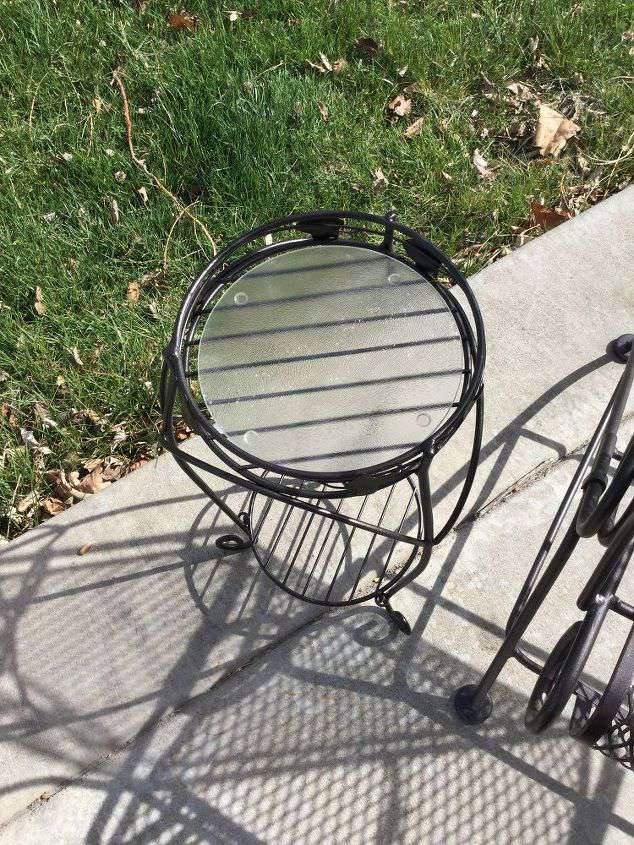 A couple years back, I refurbished all my yard furniture. Some of it was green, some of it was black, paint was chipping and places were starting to rust. I did all of these steps and am very pleased with the way it turned out. This picture is recent and all the furniture made it through the winter just fine.
I noticed that this poor rocker on the bottom left corner didn't have a table space to put a beverage or snack. That is when I remembered I had the plant stand.
Here is more of the furniture I fixed up last fall. The table was green, & chairs were black. Now they all match.
I did this plant stand a couple years ago and it's holding up fantastic!
Shop any of these stores and I receive a small commission at no cost to you.