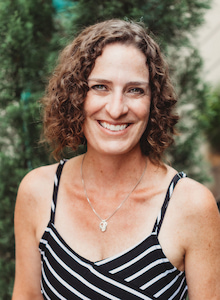 Hi, I'm Chas and I'm so excited to meet you!
My website is about what I repurpose, upcycle, craft, organize, clean, hack, cook, and oh so much more!.
It's about doing things we love – teaching, learning, sharing, crafting, organizing, inspiring, helping, collaborating, supporting, and building a community… a family!
Do you want seasonal decor? Maybe you want to repurpose & upcycle? On a budget or like thrifting and garage sales? This is the place for you!
I'm a breast cancer survivor and have gone through 2 hips surgeries. I share all my tips, tricks, and things I've learned on my journey with you. Chemical free cleaning, tips on reducing stress, being mindful, and easy recipes are just a few things you'll see.
How do you learn best? Written instructions, pictures, videos? I have taught for over 30 years and I have several learning styles here for you! If you have questions, comments, ideas – my door is open, and I'd love to hear from you.
I love creating tutorial projects and videos for you! You can see many of the videos I've done with Hometalk that have millions of views, as well as Live videos, and as a regular host on Hometalk TV. I've worked with companies like Plaid Enterprises, Wagner, Behr, Rejuvenate, Total Boat, Dixie Belle Paint, Hometalk, Worx, Fit Fab Fun, Fusion Mineral Paint, Main Street Creations, Fabric Wholesale Direct, Yeedi, Basic Invite, and more. I have been published several times in the Fort Collins magazine, HomeBNC, and The Spruce. I have been a presenter and mentor at Haven Conference, Bloggy Con, The Social Gathering Retreat, BlogAid, and just love teaching, sharing, and getting to know you! If you're interested in working with me click here – Advertise/Collaborate
A little bit about me… I grew up in Minnesota and my family moved to Colorado when I was 14. I went to Colorado State University (Go Rams!) where I had a band and dance scholarship, graduated with a Bachelor of the Arts, emphasis in Dance, and met my husband. I retired from being a dance Teacher, & a former dance artistic, program, and company director of Mountain Kids (24 years)! I have 2 amazing kids, I'm a little kooky, a kid at heart, and I'm the typo queen (sorry about that part in advance). I love spending time with family and friends, watching movies, spending time outside, and getting back to the simple life. Want to learn more? Check out my stories!
So what are you waiting for friend? Join my family today!
Follow Me
Follow me – YouTube
Follow me –Instagram
Sign up and get my creations straight to your inbox. Never miss a project, update, or latest news!
YOU MIGHT ALSO BE INTERESTED IN –