Do you want to dress up your yard with a fountain without breaking the bank? Learn how you can make a easy and cheap solar fountain.
Materials for cheap & easy Do It yourself solar fountain for your yard:
Plant Stand
Large Crystal Bowl From a Thrift Store
Solar Fountain
Spray Paint (Optional)
Cheap & Easy Do It Yourself Solar Fountain For Your Yard Video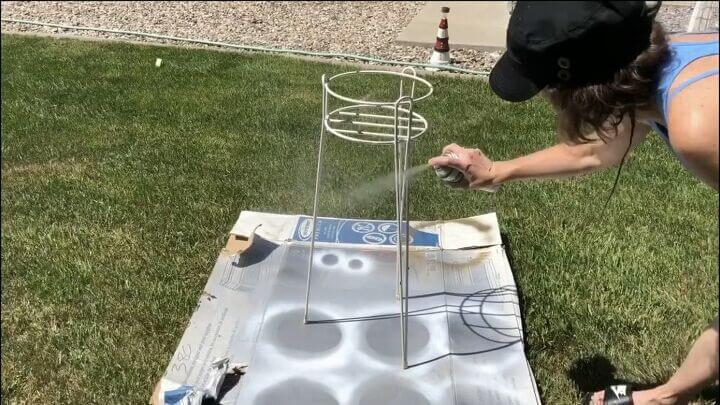 Instructions for cheap and easy do it yourself solar fountain for your yard:
I found this plant stand on the side of the road for free! You can use one you already have or find one at a thrift store, yard sale, etc.
I took it home and spray painted it silver with Rustoleum spray paint and let that dry completely. You can use a color of your choice or skip this step completely.
3. I found a crystal bowl for $1 at the thrift store and knew it would be perfect for this fountain. I filled it with water and placed it in to the stand.
4. I placed a solar fountain inside the bowl. I will say that solar fountains function in full sun. Any clouds, partial sun, etc and they don't run fully. They also do not run at night.
5. Be sure to refill the water as it evaporates. I also clean out the glass and wash off the fountain as needed. Here's a picture of the fountain running.
Want to see the video? Click the link below…
I'd love for you to visit my YouTube Channel and subscribe
You might also be interested in these –