With a limited amount of storage space and some basic wood crates I found just what I needed to create some easy wooden storage shelves.
We have a small place in the mountains. When we're there we focus on slowing down and spending quality time together. We get out games and puzzles to do together, especially when it's cold and snowy outside.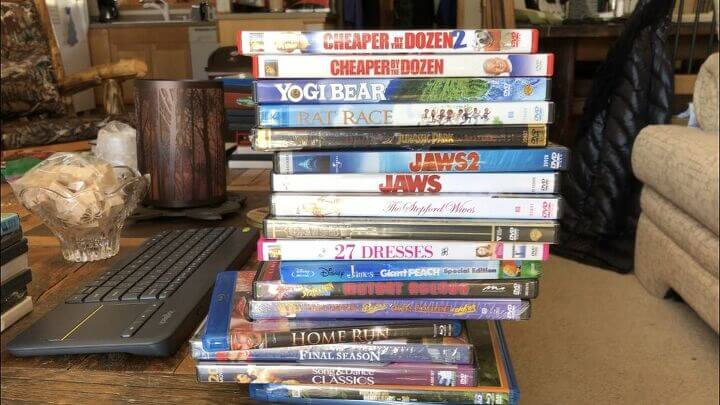 At the end of the day we watch a movie together. Our space is limited, as it's a small place so we needed a way to store our games, puzzles, and movies so they wouldn't be in the way.
I found this little space next to our couch and end table that would be perfect, but the trick was to figure out what how to make custom shelving to fit the space I had.
I measured the length and wrote it down.
I next measured the depth before it crossed paths with our window and blinds. I wasn't as worried about height as I had a long way up to utilize.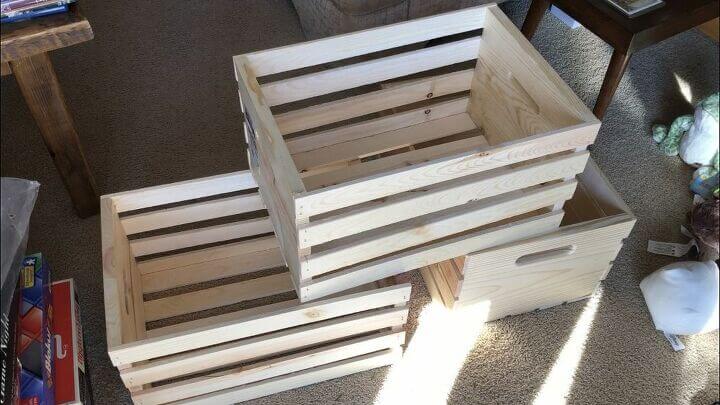 I found these crates at Walmart and they were exactly the dimensions I needed! They were also super affordable … added bonus! It would also keep the natural wood look as we have a lot of natural wood as part of the walls and decor.
I bought 3 of them and stacked them – perfect fit! I wasn't worried about them tipping so I literally stacked them together. If you wanted you could use wood glue, other adhesive, and/or small screws to make them more permanent.
I then filled them with our games, puzzles, and movies and it has worked great. They're organized and out of the way, but easily accessible.
Want to see the video? Click the link below…
Learn more about "Why to Deep Clean and Organize Your Home" to save money, function better, and keep your sanity.