DIY Bird Feeders with Recycled Materials
I like creating bird feeders out of recycled materials. I place them around the yard to remind me of my grandparents and to keep them out of my garden and fruit trees while they're growing.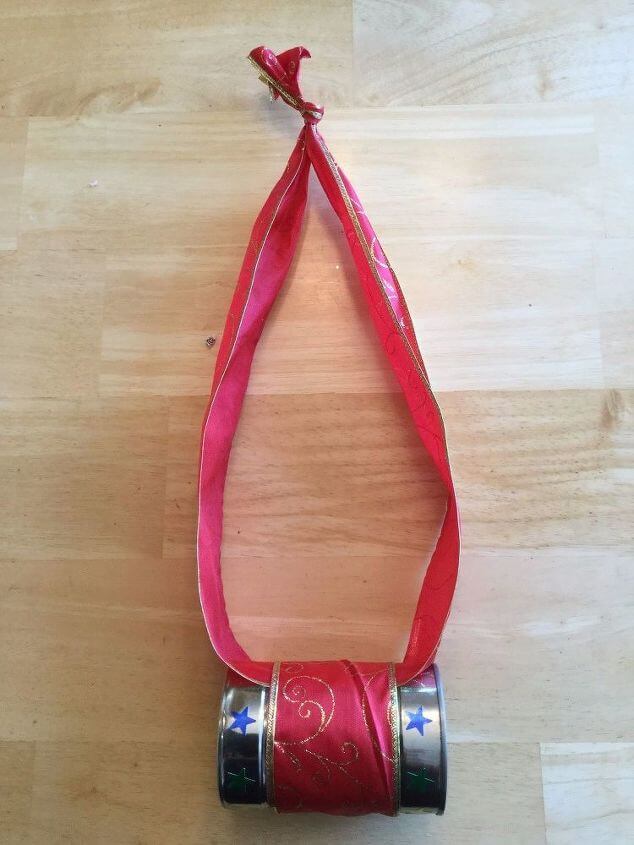 For this bird feeder, I glued some ribbon around a recycled can, and I made a loop to hang the bird feeder from. I added some star stickers but you could paint or decorate the can however you want.
I hot glued a small stick onto the edge of a can for a bird perch. Once that cooled, I added some bird seed to the can.
I hung the bird feeder up outside with a plant hanging hook onto a tree.
Pour some bird seed in a tea cup and saucer and place outside. You could opt to silicone the cup to the saucer to make it more secure.
Silicone a tea cup to a saucer, and then silicone the saucer to a candle holder and let that dry. Place it somewhere in your yard for the birds to enjoy.
Silicone a vintage cup and plate together and let that dry. Put bird seed on the plate, water in the cup, and set it somewhere outside.
E6000 vintage punch glasses onto a hanging tea light candle holder. Once the glue has dried, fill the glasses with bird seed and water, and hang outside.
Silicone a bent skewer to the bottom of a bowl and let that dry.
Place the skewer in a broken solar light stake, place somewhere outside, and fill with bird seed.
---