Welcome Sign For Your Front Door
How do you make a welcome sign for a front door? I found a chalkboard in the Target dollar section, and with stencil and some chalk turned it into an easy and beautiful welcome sign for my home.
I found this framed chalkboard in the Target dollar section, and you could use any chalkboard you like for this project. I've even seen some great ones at the Dollar Store, or you could make your own. You can see how I made my own here – Chalkboard Message Board
Welcome Sign For Your Front Door Video
I started by seasoning the chalkboard. This means coat the entire chalkboard with chalk. This will prevent the chalk from sticking and make it easy to erase.
After filling it with chalk, I erased it.
I placed my Plaid Folk Art Welcome Stencil onto my chalkboard and secured it in place with some painters tape. You could use stencil tape as well.
I colored in the stencil with chalk.
Once the entire project was covered, I carefully lifted the stencil and painters tape off the chalkboard.
The great thing about this project is how versatile it is. Think about all of the possibilities with the holidays, season, and stencils this simple idea could create.
Now I'm ready to place this welcome sign by my front door.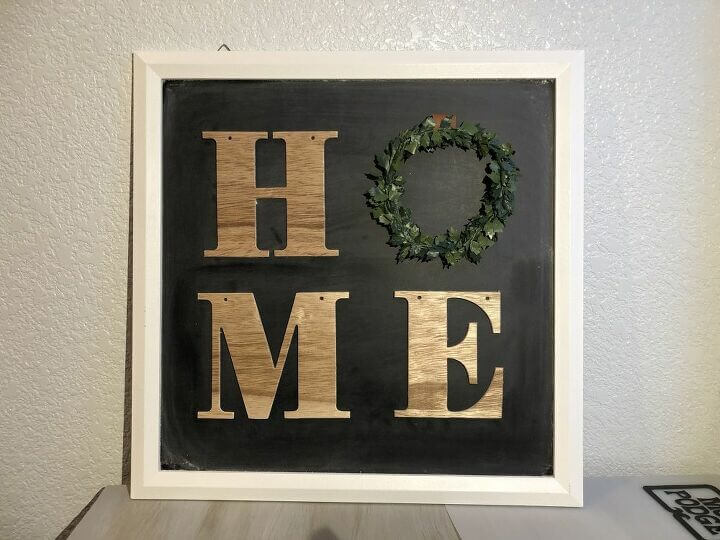 Check out some of the other signs I've made!
Welcome Sign For Your Front Door video
Check out what my other friends have been up to, start with Gail @ Purple Hues & Me
Across the Blvd
Chas' Crazy Creations
Purple Hues and Me
Sew Crafty Crochet
Stone Cottage Adventures
Cookies, Coffee, and Crafts
Slices of Life
Sum of Their Stories
Coastal Bohemian