I love the Target Dollar Section and I found a chalkboard and a "Home" garland for just a couple dollars. I turned them into a trendy home sign!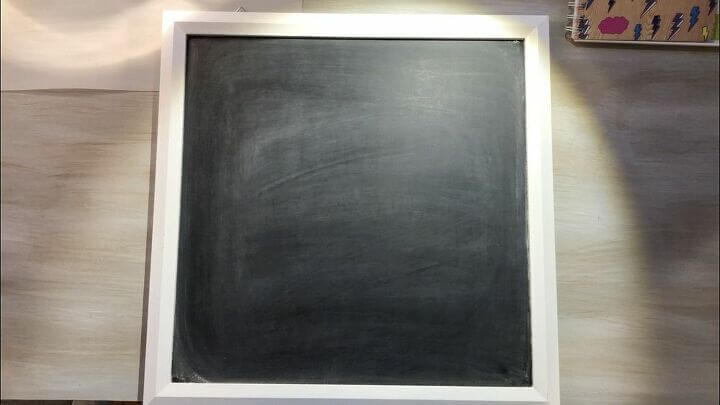 Here is the chalkboard and I seasoned it which means rubbing chalk all over it and then erasing it. That wasn't necessarily important for this particular project but if I wanted to use it later down the road as a chalkboard this is an important step so that the chalk erases.
The garland was wooden letters with a little wreath and held together with a piece of twine.
Easy Trendy Home Sign Video
I started by removing the twine from the letters.
I arranged the letters onto the chalkboard, turned the letters backwards and placed stencil tape on them. I wanted to make this sign temporary in case I decided to change it up later but you could easily use a glue or adhesive of your choice.
I pressed the letters, wreath and stencil tape onto the chalkboard so it held firm.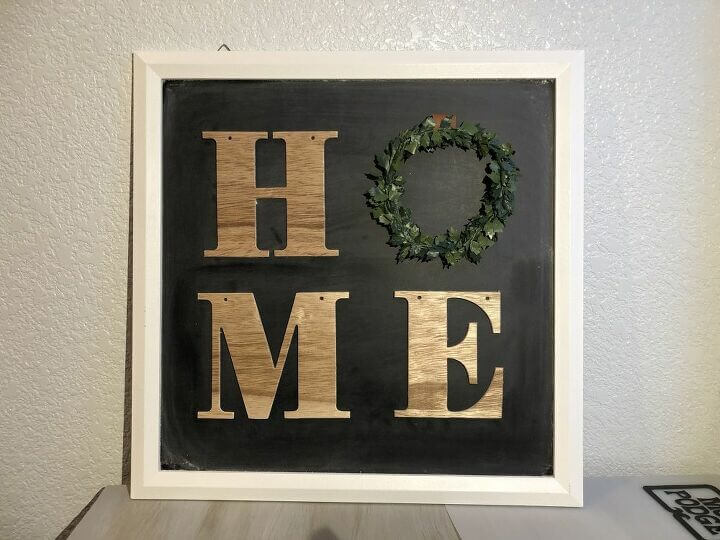 I'm super thrilled with how it turned out!
Want to see the video? Click the link below…
Check out some of my other signs I've made!