Growing up in Minnesota we used to catch fireflies in the evenings. It was such a magical experience to run around with them. We would catch them, put them in a mason jar, watch them, and then release them. I wanted to create something to have in my home during the summer that could capture that memory.
I started with a battery operated votive light that I found at the Dollar Tree.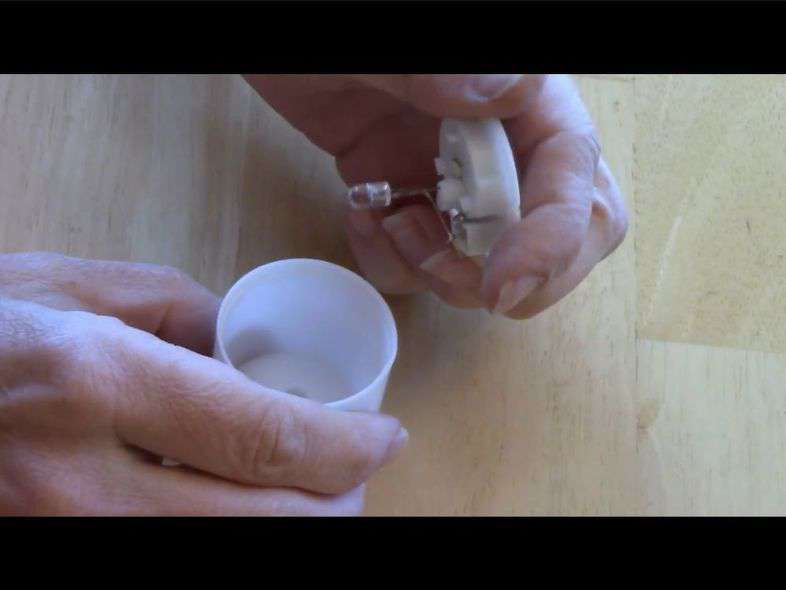 I pulled it apart.
I took the lid off a small mason jar that I had. You could use a recycled jar as well.
I knew I'd be adding the light base to the lid but I needed the light to hang down far enough inside the jar. I added some hot glue and let it cool to help elevate the light.
I added hook and loop (Velcro dots) to the glue on the lid, and one on the base of the votive LED light. I did this so I'd be able to get to the on/off switch as well as be able to change the battery when needed. I was able to get these at Dollar Tree as well.
Here is what it looks like attached and on.
I put some grass in the bottom of the jar. You could use fake grass or something else.
I placed the lid back on.
My jar was finished and I had a captured firefly.
The little LED light flickers on and off. I love how this turned out and I am happy to have this memory preserved in my home.
This project would be great for kids as well.
and get my crazy creations delivered straight to you inbox.
Never miss a project, update, or latest news!
&
I'd love for you to visit my YouTube Channel and subscribe
Video with Hometalk coming soon….