Awesome and Easy DIY Firefly In A Jar
Are you looking for a firefly jar? With just a few supplies you can either catch fireflies or build this cute DIY to have year-round.
Growing up in Minnesota we used to catch little fireflies on a summer evening. We called them lightning bugs. It was such a magical experience to run around with them. We would catch them, put them in a mason jar, watch them, and then release them. We don't have many real fireflies where I live but I wanted to create something to have in my home during the summer that could capture that memory.
firefly jar Instructions
I started with a battery operated votive light that I found at the Dollar Tree.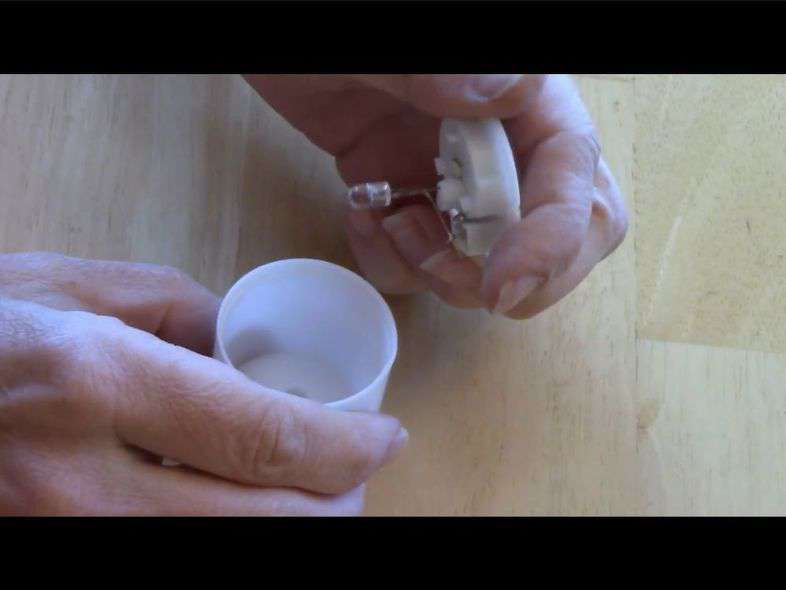 I pulled it apart.
I took the lid off a small mason jar that I had. You could use a recycled glass jar or any empty jar.
I knew I'd be adding the light base to the lid but I needed the light to hang down far enough inside the jar. I added some hot glue and let it cool to help elevate the light.
I added hook and loop (Velcro dots) to the glue on the lid, and one on the base of the votive LED light. I did this so I'd be able to get to the on/off switch as well as be able to change the battery when needed. I was able to get these at Dollar Tree as well.
Here is what it looks like attached and on.
I put some grass in the bottom of the jar. You could use fake grass or something else.
I placed the lid back on.
My jar was finished and I had a captured firefly.
The little LED light flickers on and off. I love how this turned out and I am happy to have this memory preserved in my home.
This project would be perfect for kids and would make a great gift!
There are more ways you can make firefly jars. I have done this by purchasing fairy lights or solar mason jar lights and putting them into a jar and hanging them up outside. I have also created the same illusion by putting a glow stick in a jar and setting them around the yard for a fun summer party.
You can also purchase firefly jar stock photos, print it on canvas, and then add fairy lights to the back of it. They'll glow right through the image on the front side.
Firefly Jar and other tealight hacks
You can see my tealight hacks video with Hometalk
Shop any of these stores and I receive a small commission at no cost to you.
More Summer DIYs