Easy Two Dollar Welcome Sign
With a couple dollar store items and some Mod Podge you can make a super cute and easy welcome sign for your home or front door.
I found this sign in the dollar section at Target for $1. I love that section, you never know what you're going to find and what inspiration will strike. I just knew a blank sign would come in handy for something.
I found a three pack of metal words at Dollar Tree for $1. I picked out the word "Welcome" to use for this project. The Dollar Tree can be hit or miss for items, so alternatively you could look for words like these at your local craft stores or online.
I painted Mod Podge Hard Coat Finish onto the back side of the word "Welcome".
I centered and placed the word onto the wooden sign. I then placed a light coat of Mod Podge over the entire wooden surface to protect it.
After it dried completely over night, I hung it up on my front door.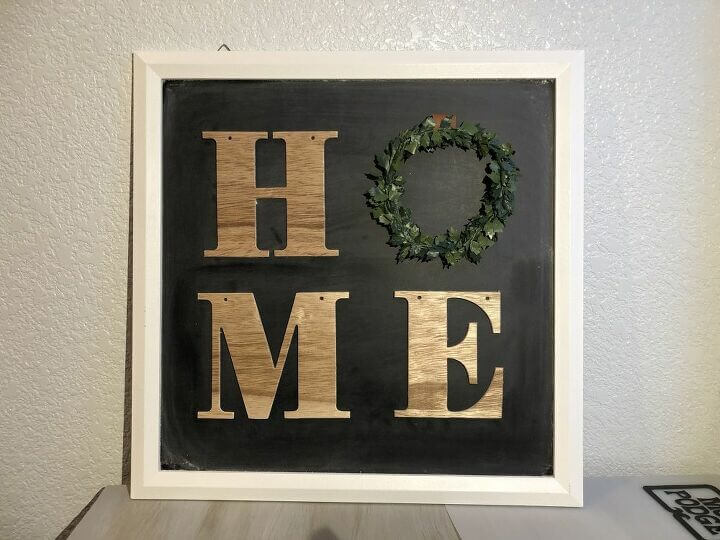 Check out some of the other signs I've made!
Want to see the video? Click the link below…