It's summertime and I'm creating things fun things to do with my kids! With some tomato cages and dollar store laundry baskets you can easily make a fun Frisbee golf course for your backyard.
You'll Need:
Tomato Cages (as many as you want)
Dollar Tree Laundry Baskets (the same number as tomato cages)
Frisbees or Beach Balls
I decided to make 5 Frisbee Golf goals. The tomato cages I got at Walmart for $2 each and the Dollar Tree baskets were $1 each. Each goal was $3 to make so my total to make the goals was $15.
Stick your tomato cage in the ground for setting up.
Place your Dollar Tree laundry basket inside the center of the tomato Cage.
Here is what a completed one should look like.
Here are my 5 completed goals put together.
Next place your 5 goals in different areas in your yard.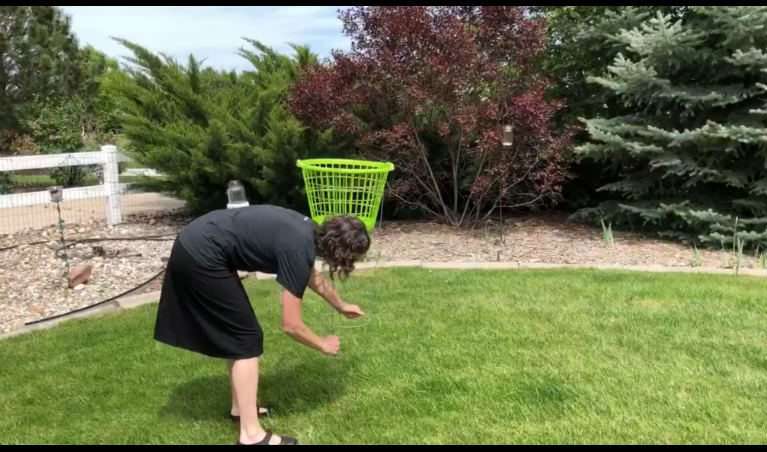 There is not specific distance or placement, it's totally up to you.
Here is how I set mine up the first time. Next time I might set some up back in our mulch and tree area.
Give your kids some Frisbees and you are ready to play!
If you have younger children you could use beach balls and have them "shoot hoops" around the yard.
Or smaller balls work well too.
One of the other things I love about this is how well it packs up when you're done playing. Stack the tomato cages, stack the baskets, place the baskets inside the tomato cages, and that's it.
Easy Frisbee Golf For Your Backyard Video
Ways to support me with out it costing you a dime!
Click and shop any of these stores – I receive a small commission at no cost to you.